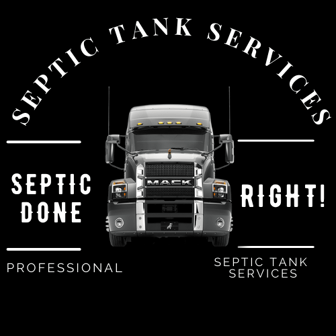 Septic Tank Services of Mobile - Septic Tank Systems, Septic Tank Installations, Septic Tank Pumping, Septic Service & Repair
Deciding upon a new septic system can involve a lot of planning. When a septic professional handles your septic installation, they can take care of everything - including any required permitting, excavation, as well as the designing and installation of the new septic system. You may need a new septic system for a number of reasons, including new construction, or if your old septic system is outdated or too small due to your growing family or business. We can help you find the right septic solution for your situation.

Septic Tank Services of Mobile AL is proud to help you with your septic system needs, and make sure you receive outstanding installation, service, repairs, pumping and cleaning for your septic tank. We serve Mobile Alabama, and the surrounding areas of Mobile County, Alabama.
Complete septic installation in Mobile Alabama
Septic Tank Cleaning and Septic Tank Pumping
Septic tank cleaning and septic system maintenance should be handled by a professional. Contact us if you are having slow draining water, foul smells or sewage odors, soft ground around your septic tank or backed-up drains. These items can quickly result in property damage or health issues if they are not addressed. If you come across some of these common septic system symptoms, or are having other problems with your septic system, it's time to call Septic Tank Services of Mobile, AL to have a professional come to your home. There are several factors that impact your septic tank cleaning schedule:
The number of people in the building.

The amount of wastewater being processed through your septic system

The capacity of your septic tank

The time since your last septic cleaning
Regular septic cleaning is an important part of septic system maintenance. This cleaning will remove solids and soap scum that can cause problems if left untreated. Proper cleaning also removes debris from the septic system. Periodic septic tank cleanings and regular maintenance will help keep your septic system working smoothly. If you need septic tank cleaning services, please contact us today! We know the importance of a functioning septic system, and provide all the services needed to keep your septic system functioning. Contact our team and let us help you.
Even if your septic tank appears to be functioning properly, you may have some questions about your system. We can make sure you are provided with a comprehensive inspection to review your home's plumbing system and to assess the condition of your septic tank. The septic tank inspection helps our technicians to identify any problem areas and provide you with a plan to fix the issue. With Septic Tank Services of Mobile Alabama, you will work with septic professionals who can deliver high-quality, professional services designed to help you maintain your septic system in great working condition. Inspections for real estate transactions are also available.Please don't hesitate to call us today.
Septic Site Excavation Services and Septic Tank Installation
Excavating your property can be intimidating. However, it is often a necessary part of installing a new septic tank or replacement septic tank. Depending on your property and the size/location of the leach field, a large portion of your yard may need to be disturbed during this process. Call us to schedule those excavation services for septic system repairs and installations.
Septic System maintenance
Septic systems require regular maintenance, which is necessary to ensure proper operation. Depending on your system septic configuration and needs, these regular maintenance services may include:
Septic Tank Pumping Line & Drain Cleaning

Control Panel Maintenance

Line & Tank Inspection

Leach Field Restoration

Line Jetting

Filter Cleaning
A septic system has many components: pipes, drains and tanks. Septic professionals are highly qualified to work on all aspects of these systems - and septic pumping, septic repairs, septic system design, as well as hydro-jet cleaning. Call us to help keep your system running smoothly.
Service Area - Mobile Alabama, Mobile County, and the surrounding areas
We provide services for the following cities and their surrounding areas:
Axis, AL

Bayou La Batre, AL

Bucks, AL

Chunchula, AL

Citronelle, AL

Coden, AL

Creola, AL

Dauphin Island, AL

Eight Mile, AL

Grand Bay, AL

Irvington, AL

Mobile, AL

Mount Vernon, AL

Saint Elmo, AL

Saraland, AL

Satsuma, AL

Semmes, AL

Theodore, AL

Wilmer, AL
Useful Information about Septic Systems
How Often Does a Septic Tank Need Pumping?
In general, it is a good idea to have an experienced technician perform septic pumping services every 3-5 years. New homeowners should schedule an inspection and septic tank cleaning soon after moving if those services were not performed during the real estate closing process or if the new homeowner does not have detailed records of prior septic services and inspections.
Annual Septic Tank Pumping
Some factors increase the need for septic pumping more often. For example, homes equipped with garbage disposals, and large families may need more frequent pumping. Commercial or industrial buildings may also require more frequent service. It is important for the building owner to keep records of all the septic pumping dates, as well as details regarding how full the tank was and whether septic tank maintenance was performed
Waiting Too Long for Septic Pumping Can Result in Problems
Septic systems work on a few basic principles. Everything enters the tank. And then, materials separate. Lighter weight particles, like fat and grease, float to the top resulting in a layer called "scum." The heavier debris sinks to the bottom, forming what is called "sludge." In the middle of the tank are the cleaner liquids, which are allowed to exit the tank. When the sludge layer builds up to the point where the cleaner water exits the tank, a huge and unpleasant backup can occur. This is why it is recommended to schedule septic tank pumping earlier rather than later. Pump it out when you are in doubt!